Does your company need a complete cybersecurity solution?
What about a cost-effective platform that monitors and protects your cloud services, network, and devices so you can focus on your business? Meet Covalence by Field Effect.
FieldEffect is an Ottawa-based company that provides intelligence grade cyber security for small to medium sized businesses. It was founded in 2016 by world-class cybersecurity experts and has deep roots in the Canadian intelligence community. Their headquarters are in Ottawa with -200 employees, and they have offices in Canada, US, UK, and Australia.
We have put our entire trust in the Covalence system for the protection of WW Works, and we've never been let down. We also offer Covalence to our clients as a component of our ProtectionWorks Plus offering. Recently, our Director of Business Development, Gay Hamilton, ran a Covalence Demo with Marty Landry, FieldEffect's Team Lead for MSP Channels & Partnerships.
Marty told us that their proprietary technology, Covalence, was built on two core principles. One is that everyone should have access to exceptional cyber security, and two, that we shouldn't need deep cyber security expertise to be protected.
Unfortunately, threats continue to grow in sophistication, severity, and impact. Smaller businesses are confronting the same threat landscape as larger organizations, but with far fewer resources. It's much easier for threat actors to break-in to smaller companies.
FieldEffect has found the following problems for today's SMBs: Pressure on IT budgets and business budgets in general, a continuously expanding attack surface, a lack of visibility, a shortage of security professionals, and a disparate collection of tools.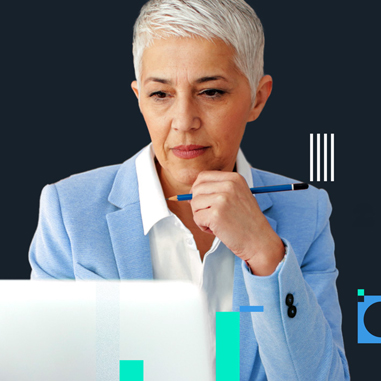 Yesterday's networks were simple, as everything was usually housed on premise, as was standard. Nowadays, people have phones and various other devices that can be anywhere, including at home, at the coffee shop, or the office. This brings levels of complexity that we never had to think about before. It's time we use different systems with different security complexities.
Today's networks add complexity and risk. They're multi-platform (Windows, Mac OS, Linux, open source) with physical distribution (work-from-home and remote offices), a variety of hardware (PCs laptops, tablets, mobile), with a resource shift (cloud services), and a combination of ownership (corporate and Bring Your Own Device). This calls for holistic monitoring.
The best way to deal with all of this, according to Marty and FieldEffect, is called Cyber Situational Awareness. This means knowing your network (having software monitoring it all), knowing your threats (which softwares have a vulnerability being exploited), and knowing how to respond to threats (working with an IT partner like WW Works),
There are some reactive approaches that SMBs tend to take. These include cyber insurance, incident response, legal advice, crisis communications management, obligatory breach reporting, and backup solutions. Unfortunately, some companies only employ reactive responses and suffer for it because they didn't include any proactive approaches too.
It comes down to assessing your risk. Things like what does it mean for that lost company productivity, loss of intellectual property, and loss of client data? What about your reputation damage, supply chain interruption? You really want to weigh the "cost of asset" versus what it costs to "secure the asset".
When you assess things, here are some other considerations: What skills do the members of your team have, who on the team is responsible, and do they have the capacity to react 24×7? You need to have a team and a plan in place. A policy and a plan of action. Do you know what to protect? How would you respond? How you would get your business back up and running? Do you know who to call? Your true risk is a whole business problem which includes financial loss, business loss, and reputation loss.
Be proactive with our ProtectionWorks Plus offering, which includes Covalence by FieldEffect. Together, we offer a holistic approach and a complete solution for monitoring, detecting, and responding to cyber threats across every aspect of a modern IT environment. This includes networks, cloud services, endpoints, and devices used for remote work. The sophisticated threat detection uses analytics, machine learning, algorithms, technologies, and human-led expertise to measure, monitor, and detect constantly evolving threats and vulnerabilities.
Bottom Line:
DO NOT trust Antivirus and firewall as your security solution, as it's just not enough to protect you. Don't buy just another tech or service that proliferates the problem. Don't be complacent about cyber security, as threats are moving quickly. Don't rely on insurance as your first line of defence. And don't buy into a company that is a one-trick pony, as they must have security services and a platform to monitor.
Use Covalence by FieldEffect. It's the platform that we use for WW Works. We trust the holistic, end-to-end protection for our entire threat surface and for our clients too. Our team can back it up and take action.
Want more? Watch our Webinar
Contact WW Works to experience valuable IT solutions and Managed IT Services on a small-business budget. We proudly serve small- and medium-sized businesses in Toronto, Hamilton, Burlington, Oakville, Mississauga, and the Niagara Region.
Let us worry about your IT.