CDAP
Kick Start your company's digital transformation with a grant of up to $15,000
The government of Canada is providing $4 billion in funding to help small to medium-sized businesses become more agile, adaptable, innovative and successful.
WW Works is the perfect partner to help you make the most of this opportunity.
We are experts who understand the challenges and opportunities in your market —
and how to help you succeed.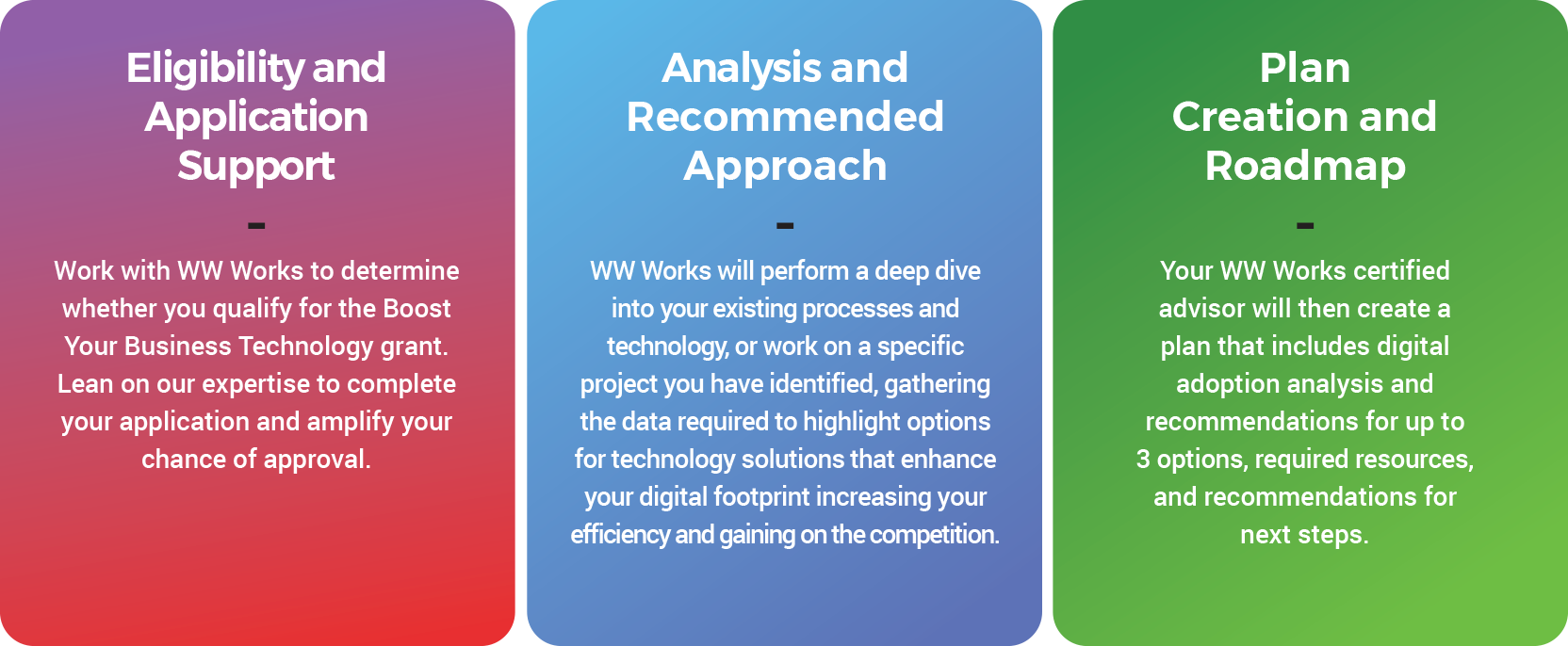 Up to $15,000 is available
Contact us today to find out if you qualify for this funding offer.