Our partners' success is our #1 priority
Our Goal Is To Ensure Our Client's Technology And Computer Systems Are Efficient And Productive
There is no greater compliment to our business than a loyal, happy client. Since 1990, we have been delivering Optimized IT Services that help our clients meet their business objectives and goals. Here are a few testimonials that help express their satisfaction.
"Hamilton Health Sciences Volunteer Association Parking Services has been receiving technical support from WW Works for the past 5 years. Our business relies heavily on technology and it is impossible to run a successful business which depends on technology as much as we do without an excellent Information Technology support team. WW Works have been providing us with such technical support and ongoing maintenance of our parking network by applying their extensive expertise and knowledge. In the course of our long term working relationship, we have been very pleased with the technical expertise, advice and support we have been receiving. Their technical team is fantastic, equipped with excellent knowledge and willingness to go above and beyond to ensure problem is resolved in a timely and effective manner. As our business is a 24/7 operation they have been very flexible in the scheduling of our service calls requests to provide assistance or to perform regular maintenance to ensure uninterrupted service to our customers. Their emergency service response time is fantastic –day and night-literally.
I recall an emergency call I placed at 2 a.m. on a Sunday morning about 2 years ago….If I recall correctly…it was a Sunday of a long weekend… a tech called me back literally in 15 minutes ….well…let me tell you…we spent quite a few hours together that weekend due to a complex issue …it was a long weekend alright …but his positive attitude, knowledge, expertise and willingness to work until the problem was resolved made it so much more of a bearable experience and a huge success at the end! We are very pleased with the assistance and support we are receiving from WW Works as our parking network administrator, that we are right in the process of the renewal of the existing network maintenance agreement for the next few years. Keep up the great service WW Works and thank you for your ongoing support!!"
Elizabeth Kwiecien
Director at Hamilton Health Sciences Volunteer Association
"I just wanted to take a moment to thank you for our long, productive partnership and the quality work of your dedicated tech team at WW Works. Outsourcing our IT department to WW Works has freed up internal resources and provided us with stability, guidance and a strategic focus on technology. The WW Works approach has reduced our overall costs and assisted us to manage our IT expenditures.
As a small business owner uptime, 24/7 support and rapid response is critical, particularly when remotely monitoring and programming aviation and municipal PLC systems. We count on WW Works as an integral part of our team and I really appreciate how responsive and knowledgeable their organization has been over the years.
I definitely recommend WW Works to any organization looking for high quality, proactive IT support."
Doug Vanderlinden
President, NexGen Municipal Inc.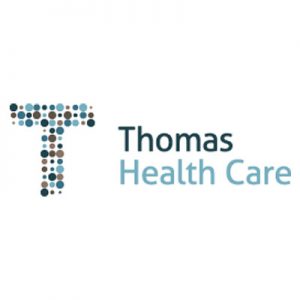 "Prior to partnering with WW Works for our IT support, we were dealing with an ageing infrastructure that was causing us some challenges and needed to be refreshed. We were looking for technological solutions that would be cost effective, yet robust enough to provide real operational efficiency. Overall, we wanted a more stable, secure environment. WW Works replaced our internet with increased bandwidth and substantial costs savings. With a new server, Office 365 for email, and upgrading all the old XP computers, they were able to prioritize well, and provide these solutions with flexible financing that fit within our budget.
Wade, Steve and Mike are always available when we need them, along with their support team. The WW Works team, keeps our team up and running 24/7, so we can focus on delivering the best quality of care and lifestyles to our residents. Thank you for your attention to detail, knowledge, and on-call customer service!"
Shirley Thomas-Weir
Chief Executive Officer
Thomas Health Care
"WW Works is our technology partner delivering and supporting us with our IT needs. When a network, server or desktop issue arises – we need answers as quickly as possible. The most notable aspect of WW Works without a doubt is their ability to respond to my needs quickly and effectively. They have been servicing our IT needs for over 8 years now, and I can honestly say that I still receive the same level of service and professionalism as I did at the very beginning. Unlike other IT firms that have atrocious response times, no sense of urgency and technicians that take 3 to 4 times longer to fix our problems…WW Works has proven themselves over and over.
They're a company that is professional, experienced, knowledgeable, and most of all trustworthy. If I had to do it all over again, I would definitely choose WW Works to be my IT services provider."
Mark Cheers
VP, Technology at PatientCare Solutions
"We used to have a small one man outfit for our network support, and found their service level and response times were not adequate to meet our needs. We had some frustrations with technical issues taking a long time, with repeated attempts to resolve, or end up not getting resolved at all. As an advanced design and engineering firm, we cannot afford system interruptions or downtime – if our computers are down, we cannot be productive and meet our clients' needs. When we started working with WW Works, we found their response times were good, and the issues that we had been suffering with were quickly resolved. WW Works now manages our servers with their ServiceWorks Managed Services plan, and we find their support to be proactive and effective. Our network runs well, and we have the peace of mind that if we need IT support, WW Works will respond right away with a technical team that is able to solve issues promptly. We are pleased with the results WW Works has created for us and are happy to recommend them."
Darren McCreedy
dds Automated Machinery Design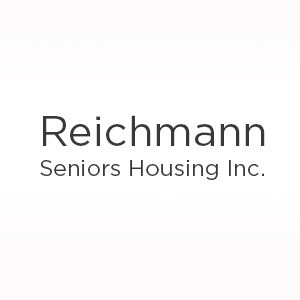 We chose WW Works Inc. to build the information technology infrastructure for a new Retirement Residence in Burlington, Ontario. This included the ethernet infrastructure for administration, residents, and guests, as well as WiFi, , nurse call and security systems. They were very knowledgeable, and came in on-budget! We would recommend WW Works for any capital renewal or redevelopment projects!
Chaim Weinman
Reichmann Seniors Housing Inc.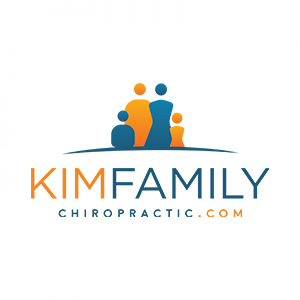 "We worked with WW Works to complete a CDAP plan to determine our best course of action for increasing our digital footprint. They were very helpful, easy to work with and provided complete transparency throughout the entire process. We're really pleased with the final product and received the final approval by CDAP in just 10 days."
Dr Jon Kim
Chiropractor, Kim Family Chiropractic