Are you ready for worry-free IT?
Taking your company from where you are to where you want to be
Judy Johnstone from Robbinex explains how WW Works has helped her business
Specializing in IT Solutions for Automotive, Automation Manufacturers, Engineering
Over 30+ years working with a wide range of companies has enabled WW Works to develop an optimized IT service company using best practices proven to be effective in automotive, automation manufacturing and engineering.
Efficient IT operations are imperative for manufacturing and distribution companies to remain competitive and sustain profit margins. WW Works can contribute to positive cash flow with effective technologies, placing you competitively alongside offshore companies.
While remaining attentive to your unique needs, we come fully equipped to service your company with advanced technical expertise and extensive experience, confidently taking you from where you are to where you want to be.
Services
Your all-in-one outsourced IT partner. Guided by a 'best practice' ethos, we offer proactive solutions that allow you to focus on the fundamentals and grow your business seamlessly.
What our clients are saying
We have been delivering Optimized IT Services that help our clients meet their business objectives and goals.
"We used to have a small one man outfit for our network support, and found their service level and response times were not adequate to meet our needs. We had some frustrations with technical issues taking a long time, with repeated attempts to resolve, or end up not getting resolved at all. As an advanced design and engineering firm, we cannot afford system interruptions or downtime – if our computers are down, we cannot be productive and meet our clients' needs. When we started working with WW Works, we found their response times were good, and the issues that we had been suffering with were quickly resolved. WW Works now manages our servers with their ServiceWorks Managed Services plan, and we find their support to be proactive and effective. Our network runs well, and we have the peace of mind that if we need IT support, WW Works will respond right away with a technical team that is able to solve issues promptly. We are pleased with the results WW Works has created for us and are happy to recommend them."
Darren McCreedy
dds Automated Machinery Design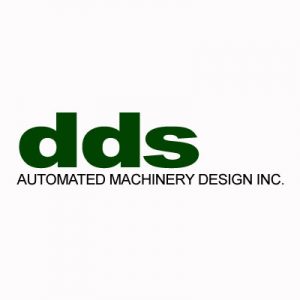 Trusted Partners
WW Works works with the following trusted partners.
We are proud to be a leading service provider catering to small- and medium-sized businesses across various industries.
Whether you're in the automotive sector, automation manufacturing, or engineering, we have the expertise and resources to meet your unique needs.



Based in Burlington, Ontario, we take immense pride in our Canadian roots. With our strong commitment to excellence, we strive to deliver top-notch services that exceed your expectations. From our strategically located headquarters, we efficiently serve clients across North America.