Healthcare and IT eBook
Is an insufficient IT structure catching up to your institution?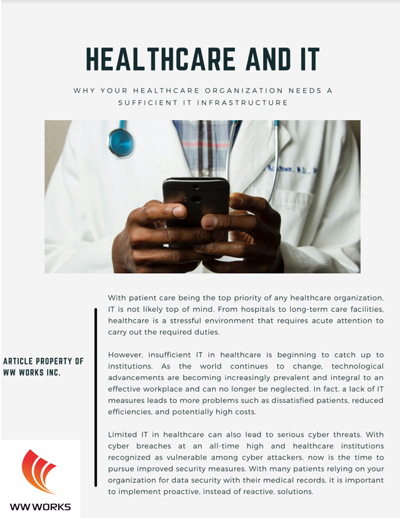 With patient care being the top priority of any healthcare organization, IT is not likely top of mind. But it should be.
Download this exclusive eBook to understand why your healthcare organization needs a sufficient IT infrastructure.
Simply fill out the form and we will send you our free Healthcare and IT eBook to your inbox